Mark Fielder - Principal
Cell: 775-224-2014
Fax: (888) 236-2787
Email:

With 20 years in the A/V business, Mark founded Fielder Marketing in 2012. Previously, he was President of BG Radia, a planar magnetic ribbon speaker company and he owned an award winning custom integration company. Prior to the A/V business, he had a career in complex computer networking, working on service provider networks and multicast streaming services.  Born in the California wine country, Mark currently lives with his wife, two daughters, one huge dog, and eighty grapevines in Reno, NV. He also works out of a second home in San Mateo, CA.  He covers Northern California and Northern Nevada. You can always start a conversation with him about bicycling, skiing, wine making, flying, or raising daughters.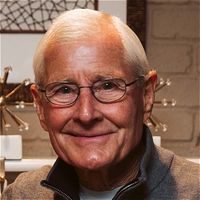 Rich Jackson - Partner
Phone: 510-523-8560
Cell: 510-908-2911
Email:rcj@rcj.com


I became fascinated with audio as a lad and went to work for Pacific Stereo as a part-time salesman while attending college. I've been fortunate to have seen tremendous advancements in the quality, connectivity, and control of audio and video equipment, and control and communication of other residential systems. Moore's Law is very much alive and well, and history will show that we are now in the most exciting and productive era of technology.
From 1999 through 2009 I was provided the opportunity to represent/manage the Lutron RIS (Residential Interactive Systems) contract. This contract was geared towards the CEDIA type account and over the 10 years of my RIS responsibility I was privileged and gratified to help grow the account base nicely, and see the associated revenue grow more than 10 fold. My past representation of Lutron (and AMX) has allowed me to develop a trust and relationship with the top tier custom retailers, installation companies, and residential systems specifiers in this market. Northern California has traditionally led the way in newly adopted technologies and also has an exceptional group of dealers, designers, and integrators.